ESS is a true turnkey heavy civil contractor with experts in every area of horizontal infrastructure, delivering best-in-class service and unmatched results.
ESS es un verdadero contratista de construcción civil pesada llave en mano con expertos en todas las áreas de la infraestructura horizontal, que ofrece los mejores servicios y resultados inigualables.
Infrastructure Experts
Expertos en infraestructura
Your Heavy Civil One-Stop-Shop — We Do It All
Tu negocio integral de construcción civil pesada: hacemos todo
ESS is structured to handle a complete range of scopes for horizontal infrastructure construction. Each operation is made up of experts who work collaboratively across disciplines to provide exceptional results and overall value. Whatever your project entails, the services you need can be delivered by ESS.
Lo que sea que construyas —ya sea que estés excavando y nivelando un desarrollo comercial, pavimentando un tramo de una carretera interestatal con mucho tráfico, construyendo una estructura única o restaurando servicios públicos— ESS satisface todas tus necesidades de proyectos.
ESS está estructurado para abordar una gama completa de alcances de construcción de infraestructura horizontal. Cada operación está compuesta por expertos que trabajan de forma colaborativa en todas las disciplinas para brindar resultados excepcionales y valor general. Lo que sea que tu proyecto implique, ESS puede ofrecer los servicios que necesitas.
Total pieces of ESS-owned heavy machinery across all service divisions
Piezas totales de maquinaria pesada en todas las operaciones de servicios.
Average percent of self-performed work on all ESS projects
Porcentaje promedio de trabajo realizado de forma independiente en todos los proyectos de ESS.
The Right Tool for the job no matter the job
LA HERRAMIENTA ADECUADA PARA EL TRABAJO, SIN IMPORTAR CUÁL SEA EL TRABAJO
Where we operate
Dónde trabajamos
Licensed to work in 31 states
CON LICENCIA PARA TRABAJAR EN 31 ESTADOS
From two-lane rural highways to our country's largest interstates, and cross-country railways to international airport hubs, ESS delivers infrastructure projects to serve clients in more than half of our country. See if we're in your neighborhood.
Desde autopistas rurales de dos carriles hasta las carreteras interestatales más grandes de nuestro país, y desde las vías férreas entre países hasta los centros aeroportuarios internacionales, ESS entrega proyectos de infraestructura para prestar servicios a clientes en más de la mitad de nuestro país. Consulta si estamos en tu vecindario.
Differentiators
Diferenciadores
The (not so) secret sauce that sets our services apart
La salsa (no tan) secreta que distingue nuestros servicios
What sets ESS operations apart from our competitors isn't any one thing — it's the combination of multiple factors working together. It doesn't happen by accident, and few can pull it off quite like we can.
Lo que distingue las operaciones de ESS de la competencia no es una sola cosa: es la combinación de varios factores que trabajan en conjunto. No sucede por accidente, y pocos pueden lograrlo como podemos nosotros.
Specialized Expertise

Experiencia especializada

Every ESS employee-owner has a bit of the "jack-of-all-trades" mentality in them, but what makes our operations shine is that every individual on our team is a master of their trade.

Todos los empleados propietarios de ESS tienen un poco de la mentalidad de "sabelotodo", pero lo que hace que nuestras operaciones se destaquen es que todas las personas de nuestro equipo son maestros de su oficio.

Shared Resources

Recursos compartidos

Our operations don't work in silos. Instead, they share resources like equipment, information, and ideas. This gives ESS the ability to be responsive and precise, and most importantly, provide exceptional value to our customers.

Nuestras operaciones no funcionan en silos. En cambio, comparten recursos, como equipos, información e ideas. Esto le da a ESS la capacidad de ser atenta y precisa y, sobre todo, brindar valor excepcional a sus clientes.

Permanent Operations

Operaciones permanentes

We're not some fly-by-night outfit that's here today, gone tomorrow. ESS maintains permanent facilities, offices, and crews operating year-round in the areas we work.

No somos un grupo irresponsable que hoy está y mañana no. ESS mantiene centros, oficinas y equipos permanentes que operan todo el año en las áreas en que trabajamos.

In-House Manufacturing & Testing

Fabricación y pruebas internas

By vertically integrating our operations to include material manufacturing (concrete, asphalt, and aggregates) as well as testing, we save our customers money and time that would normally go to middlemen.

Al integrar de forma vertical nuestras operaciones para incluir la fabricación de materiales (hormigón, asfalto y conglomerados) y las pruebas, les permitimos a nuestros clientes ahorrar dinero y tiempo que normalmente se destinarían a intermediarios.

Experience

Experiencia

Simply put, we've been doing this a long time, and so have the majority of our employee-owners. We've seen just about everything and overcome more challenges than most of our competitors, giving us the leg up any day of the week.

En pocas palabras, hemos estado haciendo esto durante mucho tiempo, como también la mayoría de nuestros empleados propietarios. Hemos visto todo y hemos superado más desafíos que la mayoría de nuestros competidores, lo que nos da un empujón todos los días de la semana.
Partner Testimonials
TESTIMONIOS DE SOCIOS
The entire ESS staff was extremely dedicated, worked long hours, and committed to completing the project on schedule. ESS' incredible work ethic and pride in their work provided a much-needed completed project for Northwest Arkansas.
Mark Deihl
Project Manager, Country Lots, LLC
The I-70 and I-435 project required the conversion of a cloverleaf and flyover interchange into the first partial turbine interchange in the Kansas City area. In order to do this, ESS built 11 new bridges in a heavily traveled corridor with great effectiveness, quality, and safety in mind first.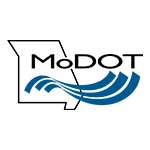 James Pflumm, PE
Resident Engineer, MoDOT
I was impressed with how much the highway was improved by the diamond grinding and the quality of concrete replacement. ArDOT has received very positive feedback from the traveling public and was very happy with the results produced here.
Casey Chastain
Resident Engineer, ArDOT
Todo el personal de ESS fue muy dedicado, trabajó muchas horas y se comprometió a completar el proyecto según el cronograma. La increíble ética de trabajo de ESS y su orgullo en su trabajo hicieron posible la finalización de un proyecto necesario para el Noroeste de Arkansas.
Mark Deihl
gerente de proyectos, Country Lots, LLC
El proyecto de I-70 e I-435 requirió la conversión de una intersección de paso elevado y de tipo trébol en la primera intersección parcial de tipo turbina del área de Kansas City. Para hacer esto, ESS construyó 11 puentes nuevos en un corredor muy transitado con gran eficacia, calidad y seguridad en primer lugar.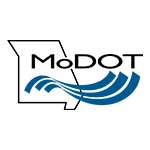 James Pflumm, PE
ingeniero residente, MoDOT
Me impresionó cuánto mejoró la autopista con el pulido de diamante y la calidad del reemplazo de hormigón. El Departamento de Transporte de Arkansas (Arkansas Department of Transportation, ArDOT) ha recibido comentarios muy positivos del público que viaja y estuvo muy conforme con los resultados que se obtuvieron aquí.
Casey Chastain
ingeniero residente, ArDOT
Featured Projects
Proyectos destacados
Our work is our greatest source of pride
Nuestro trabajo es nuestra mayor fuente de orgullo
Our portfolio of work includes many of our region's most impactful infrastructure projects. Our projects vary in size and scope, from large-scale roadway improvements to commercial site development packages. We deliver all of our work based on our commitment to the clients and communities we serve.
Nuestra cartera de trabajo incluye muchos de los proyectos de infraestructura más impactantes de nuestra región. Nuestros proyectos varían en tamaño y alcance, desde mejoras de carreteras a gran escala hasta paquetes de desarrollo de sitios comerciales. Ofrecemos todo nuestro trabajo en función de nuestro compromiso con las comunidades y los clientes a los que prestamos servicios.
View All Projects
CONSULTA TODOS LOS PROYECTOS