Award-winning structural teams equipped to build and restore all manner of bridges in every environment — from pedestrian underpasses to interstate fly-overs.
Equipos estructurales premiados, capacitados para construir y restaurar todo tipo de puentes en todos los entornos, desde pasos subterráneos peatonales hasta pasos elevados interestatales.
Bridge Construction Experts
Expertos en construcción de puentes
Legendary craftsmanship, innovative designs
Producción artesanal legendaria, diseños innovadores
For decades, the experts that form the structures division at ESS have bridged the gap between fundamental technique and innovative practices. Our teams are highly skilled and take tremendous pride in setting the standard for quality service in bridge foundations, drilled shafts, demolition, re-decks and repairs, bridge widening, and bridge-slides.
Our bridge experts are some of the best in the biz. They are adept at constructing a wide range of structure types within different environments. We renovate historic bridges, construct bridges over live railways, place curved-steel girders over deep rivers, and so much more.
Durante décadas, los expertos que forman la división de estructuras en ESS han cerrado la brecha entre la técnica fundamental y las prácticas innovadoras. Nuestros equipos son altamente calificados y se enorgullecen enormemente de establecer el estándar de servicio de calidad en bases de puentes, pozos perforados, demolición, colocación de nuevas plataformas y reparaciones, ampliación de puentes y desplazamientos de puentes.
Nuestros expertos en puentes son algunos de los mejores del negocio. Pueden construir una amplia variedad de tipos de estructuras en diferentes entornos. Renovamos puentes históricos, construimos puentes sobre vías férreas con corriente, colocamos vigas de acero curvado sobre ríos profundos y mucho más.
Minimum number of employee-owners in our structures operations at any given time
Cantidad mínima de empleados propietarios en nuestras operaciones de estructuras en cualquier momento.
Total number of bridge projects completed by ESS in the last five years
Cantidad total de proyectos de puentes que completó ESS en los últimos cinco años.
Number of wholly owned and operated cranes in the ESS fleet
Cantidad de grúas operadas de propiedad absoluta en la flota de ESS.
Total linear feet of the longest-spanning bridge ESS has built to date
Pies lineales totales del puente más largo que ESS ha construido hasta la fecha.
Recognition
Reconocimiento
Award-Winning Underground Systems
Estructuras premiadas
The work done by ESS pipe crews has produced an impressive number of award-winning projects throughout the Midwest region.
Nuestros estantes están llenos de premios por proyectos de puentes que superan el estándar de excelencia en toda nuestra industria.
Bridge Construction Highlights
Puntos destacados sobre construcción de puentes
What Sets Our Structures Work Apart
Lo que distingue nuestro trabajo de estructuras
ESS has four decades of structures experience under our belt. We've used this time to refine our approach to deliver work that's more than safe and cost-effective — it's award-winning.
ESS tiene cuatro décadas de experiencia en estructuras en su haber. Este tiempo, nos hemos dedicado a perfeccionar nuestro enfoque para ofrecer un trabajo que no solo sea seguro y rentable, sino también premiado.
Partner Testimonials
TESTIMONIOS DE SOCIOS
The I-70 and I-435 project required the conversion of a cloverleaf and flyover interchange into the first partial turbine interchange in the Kansas City area. In order to do this, ESS built 11 new bridges in a heavily traveled corridor with great effectiveness, quality, and safety in mind first.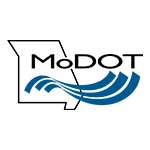 James Pflumm, PE
Resident Engineer, MoDOT
The team's professionalism and dedication to project delivery overcame every obstacle that presented itself throughout the project and delivered a critical infrastructure improvement to the quality of life and growth potential of the City of Liberty.
Andy Noll
Director of Public Works, City of Liberty
El proyecto de I-70 e I-435 requirió la conversión de una intersección de paso elevado y de tipo trébol en la primera intersección parcial de tipo turbina del área de Kansas City. Para hacer esto, ESS construyó 11 puentes nuevos en un corredor muy transitado con gran eficacia, calidad y seguridad en primer lugar.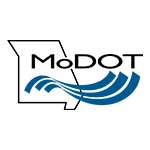 James Pflumm, PE
ingeniero residente, MoDOT
El profesionalismo y la dedicación del equipo con la entrega del proyecto superó todos los obstáculos que se presentaron a lo largo del proyecto y ofreció una importante mejora de la infraestructura para la calidad de vida y el potencial de crecimiento de la ciudad de Liberty.
Andy Noll
director de Obras Públicas, ciudad de Liberty
Frequently Asked questions
Preguntas frecuentes
Want to know more about our bridge work?
¿Quieres saber más sobre nuestro trabajo de puentes?
We're more than happy to provide information about our structures division and the incredible work they do. Here are answers to just a few common questions we receive.
Estamos más que encantados de brindar información sobre nuestros equipos de estructuras y el increíble trabajo que hacen. Estas son las respuestas a algunas preguntas frecuentes que recibimos.
Does ESS build uncommon styles of bridges?

¿ESS construye estilos poco comunes de puentes?

Yes, ESS has built precast arch bridges, steel segmented arch bridges, and prefabricated pedestrian truss bridges, to name a few. On the rare occasion, we encounter something new to our team, we work with industry experts and engineers to rise to the challenge.

Sí, por ejemplo, ESS ha construido puentes con arcos prefabricados, puentes con arcos de segmentos de acero y puentes peatonales de armadura prefabricados. En el caso poco frecuente de que nos encontremos con algo nuevo para nuestro equipo, trabajamos con ingenieros y expertos de la industria para superar el desafío.

Does ESS offer bridge rehabilitation services?

¿ESS ofrece servicios de rehabilitación de puentes?

Yes, every year ESS completes many bridge rehabilitation projects to preserve old and worn structures that hold historic significance for the communities in which they're located. We do so with a focus on safety for our employee-owners and the public, as well as preserving as much of the original structure as possible.

Sí, todos los años, ESS realiza muchos proyectos de rehabilitación de puentes para preservar estructuras antiguas y desgastadas que tienen importancia histórica para las comunidades en las que están ubicados. Hacemos esto con un enfoque en la seguridad de nuestros empleados propietarios y del público, así como en la preservación de la mayor parte de la estructura original posible.

What are some of the standard safety measures taken at ESS?

¿Cuáles son algunas de las medidas de seguridad estándares que se toman en ESS?

Safety is paramount to all our operations, and bridgework is no exception. We conduct safe-work planning, design critical lift plans for girder erection, conduct daily safety analysis, and train every team member in essentials like fall protection and PPE.

La seguridad es primordial para todas nuestras operaciones, y el trabajo de puentes no es la excepción. Realizamos una planificación del trabajo segura, diseñamos planes de levantamiento crítico para la erección de las vigas, realizamos análisis diarios de seguridad y capacitamos a todos los miembros del equipo en los aspectos básicos, como la protección contra caídas y los EPP.

How many bridge and structural projects does ESS typically perform each year?

¿Cuántos proyectos de puentes y estructuras realiza normalmente ESS cada año?

Our bridge division has completed an average of 34 projects every year for the last five years. In 2022, we completed 41 bridge construction and rehabilitation projects total.

Nuestra división de puentes ha completado un promedio de 34 proyectos todos los años durante los últimos cinco años. En 2022, completamos 41 proyectos de construcción y rehabilitación de puentes en total.

What kind of training does ESS require for entry-level bridge positions?

¿Qué tipo de capacitación exige ESS para los puestos de puentes de nivel básico?

No certifications are required for entry-level positions, but training is an integral part of our culture at ESS. Our bridge crews train and invest in entry- to mid-level positions like laborers and carpenters to set them on the path for success.

No se requiere ninguna certificación para los puestos principiantes, pero la capacitación es una parte esencial de nuestra cultura en ESS. Nuestros equipos de puentes capacitan e invierten en puestos de nivel básico a intermedio, como los obreros y los carpinteros, para encaminarlos hacia el éxito.
Featured Bridge Projects
Proyectos destacados
Our Bridge crews in action
Nuestros equipos de estructuras en acción
ESS bridge crews are behind some of our most awe-inspiring projects, from interstate flyovers to heavy-duty railroad bridges and everything in between. The structures we build do more than get people and products from Point A to Point B — they inspire an entire generation of engineers and builders to continue pushing the boundaries of what's possible. Browse through our catalog of projects for a generous dose of awesomeness.
Los equipos de puentes de ESS están detrás de algunos de nuestros proyectos más impresionantes, desde pasos elevados interestatales hasta puentes ferroviarios resistentes y todo lo demás. Las estructuras que construimos hacen más que llevar a personas y productos del punto A al punto B: inspiran a toda una generación de ingenieros y constructores para seguir superando los límites de lo posible. Échale un vistazo a nuestro catálogo de proyectos para una gran dosis de genialidad.
View All Projects
Consulta todos los proyectos
Structures that inspire the next generation of builders
ESTRUCTURAS QUE INSPIRAN LA PRÓXIMA GENERACIÓN DE CONSTRUCTORES
Careers
Carreras
Join our team as a bridge Carpenter
Únete a nuestro equipo como carpintero de puentes
Is craftsmanship your thing? Ours too! And there's no better position in our company to flex and grow your skills than as a carpenter on one of our bridge crews. Our carpenters literally work hands-on to build concrete forms and structural components found on all types of bridge projects. And the views from on top of their work areas are some of the best around.
¿La producción artesanal es lo tuyo? ¡También para nosotros! Y no hay mejor puesto en nuestra empresa para demostrar y desarrollar tus habilidades que como carpintero en uno de nuestros equipos de puentes. Nuestros carpinteros literalmente ponen sus manos a trabajar para construir formas de hormigón y componentes estructurales que se encuentran en todos los tipos de proyectos de puentes. Y las vistas desde arriba de sus áreas de trabajo son algunas de las mejores.
View Open Positions
Consulta los puestos vacantes