Custom project management
Gestión de proyectos personalizada
Championship-Winning Playbook
MANUAL DE ESTRATEGIA QUE GANA CAMPEONATOS
We treat every ESS project like the championship game of the season. To guarantee victory, we assemble project management teams based on the unique challenges, scopes, and services involved in each project. From cost control and quality specialists to the project managers themselves, every member is hand-selected for success.
Next, we equip our teams with industry-leading estimating and project management software and cloud-based technology to gather real-time updates and respond proactively to potential challenges.
Tratamos a todos los proyectos de ESS como el partido del campeonato de la temporada. Para garantizar la victoria, formamos equipos de gestión de proyectos en función de los desafíos, los alcances y los servicios únicos que implica cada proyecto. Desde los especialistas en calidad y control de costos hasta los mismos gerentes de proyectos, todos los miembros se seleccionan cuidadosamente para el éxito.
A continuación, equipamos a nuestros equipos con software de gestión de proyectos y análisis de costos líder en la industria y tecnología basada en la nube para contar con actualizaciones en tiempo real y responder de forma proactiva a los posibles desafíos.
Management by the numbers
Gestión en cifras
Hall of Fame-Level Statistics
SALÓN DE LA FAMA: ESTADÍSTICAS DE NIVEL
Our project management teams at ESS are stacked with industry experts who bring a wealth of knowledge to every project we take on, and we've got the numbers to prove it.
Nuestros equipos de gestión de proyectos de ESS están llenos de expertos de la industria que aportan amplios conocimientos a cada proyecto que realizamos, y las cifras lo demuestran.
Average years of service among ESS project managers
Años promedio de servicio entre los gerentes de proyectos de ESS.
Average number of project awards won annually
Cantidad de premios por proyectos que ganamos por año.
Partner Testimonials
TESTIMONIOS DE CLIENTES
ESS has been professional to work with and promptly addressed any concerns brought up by the city. The project was completed ahead of our deadline, and we're excited about the opportunities this project will provide for our community.
Vineet Kapila
Construction Project Superintendent, Public Works Department of the City of Columbia
ESS is the stuff dreams are made of and I cannot say enough good things about everyone. From the vice president to the grade checker to those that work in the offices and to those grinding it out in the field day after day, everyone is just fantastic.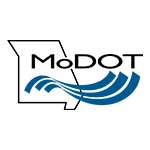 Karen Lane
Project Manager, MoDOT
Throughout construction, Emery Sapp & Sons' dedicated project manager was professional and responsive, keeping the project on track, while keeping traffic disruptions to a minimum. He not only did an exceptional job of managing their own divisions but also scheduling the thirteen subcontractors utilized on the project.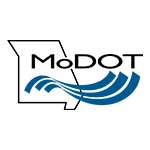 Richard A. Domzalski, P.E
Resident Engineer, MoDOT
ESS met or beat all milestone dates throughout the project. Their extensive level of planning and their proactive project management approach made them successful on this project. ESS was able to overcome adversity with their ability to problem-solve situations that were out of the "norm".
Joseph Rahn
Senior Project Manager, Clayco
ESS ha trabajado de forma profesional y abordó con rapidez las inquietudes de la ciudad. El proyecto se completó antes del plazo, y estamos entusiasmados por las oportunidades que este proyecto brindará a nuestra comunidad.
Veneet Kapila
superintendente de Proyectos de Construcción, Departamento de Obras Públicas de la Ciudad de Columbia
ESS es el material del que están hechos los sueños y no tengo más que lindas palabras para todos. Desde el vicepresidente y el controlador de nivel hasta los que trabajan en las oficinas y los que dejan todo en el campo todos los días, todos son fantásticos.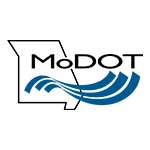 Karen Lane
gerente de proyectos, MoDOT
Durante toda la construcción, el gerente de proyectos dedicado de Emery Sapp & Sons fue profesional y atento, mientras mantenía el proyecto encaminado y las interrupciones del tráfico al mínimo. No solo hizo el trabajo excepcional de gestionar sus propias divisiones, sino que también coordinó a los trece subcontratistas del proyecto.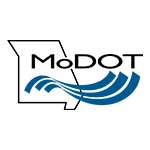 Richard A. Domzalski, PE
ingeniero residente, MoDOT
ESS cumplió o superó todas las fechas importantes a lo largo del proyecto. Su amplio nivel de planificación y su enfoque proactivo de gestión de proyectos hicieron que este proyecto fuera exitoso. ESS pudo superar la adversidad con su capacidad para resolver situaciones que estaban fuera de lo esperado.
Joseph Rahn
gerente de proyectos sénior, Clayco
Elements of project management
Elementos de la gestión de proyectos
No Arm-Chair Quarterbacks Allowed
TRABAJO SIN DESCANSO
Project management at ESS starts with preconstruction planning, long before the first shovel touches the ground and continues through the final quality inspection.
La gestión de proyectos en ESS comienza con la planificación previa a la construcción, mucho antes de que la primera pala toque la tierra, y continúa con la inspección de calidad final.
Service-specific project management
GESTIÓN DE PROYECTOS ESPECÍFICA DEL SERVICIO
Featured projects
Proyectos destacados
Results-Driven Project Management
GESTIÓN DE PROYECTOS IMPULSADA POR LOS RESULTADOS
Behind the scenes of every project completed, there is a management team working to make sure everything gets done right, on-time, and within budget. Our portfolio is proof of the expertise of our project management teams in action.
Detrás de cada proyecto completado, hay un equipo de gestión que trabaja para asegurarse de que todo se haga bien, a tiempo y dentro del presupuesto. Nuestra cartera es una prueba de la experiencia de nuestros equipos de gestión de proyectos en acción.
View All Projects
Consulta todos los proyectos