Turnkey Performance
Rendimiento llave en mano
Delivering it all, and then some
DARLO TODO Y MÁS
When we say turnkey capabilities, we absolutely mean it. ESS is a full-service, fully scaled heavy civil construction contractor capable of self-performing more than 85% of all work involved on even the most complex infrastructure projects.
For more than 50 years, ESS has grown and expanded our capabilities to meet the project needs of our clients — from sitework on residential developments to large-scale interstate improvements, and everything between. Our capabilities go beyond our construction services. We draw on decades of knowledge, and leverage our market understanding to provide best-in-class experiences for all of our clients.
Cuando hablamos de capacidades llave en mano, hablamos en serio. ESS es un contratista de construcción civil pesada de escala y servicio completos, capaz de realizar de forma independiente más del 85 % de todo el trabajo involucrado incluso en los proyectos de infraestructura más complejos.
Durante más de 50 años, ESS ha desarrollado y ampliado sus capacidades para satisfacer las necesidades de proyectos de sus clientes, desde el trabajo de obra en desarrollos residenciales hasta mejoras de carreteras interestatales a gran escala y todo lo demás. Nuestras capacidades van más allá de nuestros servicios de construcción. Contamos con décadas de conocimiento y aprovechamos nuestra comprensión del mercado para brindar las mejores experiencias a todos nuestros clientes.
Total number of services we provide
Cantidad de servicios que prestamos.
Average number of clients we serve each year
Cantidad promedio de clientes a los que prestamos servicios todos los años.
Number of states in which we're licensed to work
Cantidad de estados en los que tenemos licencia para trabajar.
Number of markets we serve
Cantidad de estados a los que servimos.
Full-Scale Capabilities
Capacidades de escala completa
Ownership to meet every challenge
RESPONSABILIDAD PARA SUPERAR TODOS LOS DESAFÍOS
We maintain 100% ownership of our capabilities, processes, and delivery methods for guaranteed project quality at every stage of construction.
Mantenemos el 100 % de responsabilidad sobre nuestras capacidades, procesos y métodos de entrega para garantizar la calidad del proyecto en todas las etapas de la construcción.
Partner Testimonials
TESTIMONIOS DE SOCIOS
The company created an impressive atmosphere of safety, teamwork and intense communication that was essential in meeting the challenges of a multi-faceted, high-profile construction project.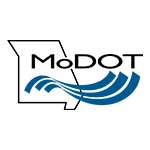 Brad Gripka, P.E
Resident Engineer, MoDOT
ESS' commitment and focus on safety, quality, and schedule was well demonstrated during the execution of the grading, utility, and site improvement work. ESS exhibited a teamwork approach throughout the duration of the project.
Jared Hites
Senior Project Manager, McCarthy Building Companies, Inc.
ESS has been a great asset to our projects providing turn-key civil infrastructure services. They continue to be a trusted partner on our project team demonstrating their knowledge and helping to provide solutions to problems that arise.
Brad Haymond
Director of Multi-Family, North Point Development
La empresa creó una increíble atmósfera de seguridad, trabajo en equipo y gran comunicación que fue esencial para superar los desafíos de un proyecto de construcción multifacético y destacado.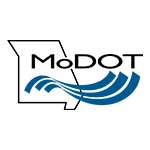 Brad Gripka, PE
ingeniero residente, MoDOT
El compromiso y el enfoque de ESS en la seguridad, la calidad y el cronograma quedaron bien demostrados durante la realización del trabajo de mejora de la nivelación, los servicios y el sitio. ESS demostró un enfoque de trabajo en equipo durante todo el proyecto.
Jared Hites
gerente de proyectos sénior, McCarthy Building Companies, Inc.
ESS ha sido un gran recurso para nuestros proyectos prestando servicios de infraestructura civil llave en mano. Sigue siendo un socio confiable en nuestro equipo de proyectos al demostrar sus conocimientos y ayudar a brindar soluciones a los problemas que surgen.
Brad Haymond
Director de Desarrollo Multifamiliar, North Point Development
Delivery Methods
Métodos de entrega
Your collaborative partner
TU SOCIO COLABORATIVO
We take a comprehensive approach to understanding the specific needs of our partners and clients. Our goal is always to be an integrated member of the project team, providing expertise to solve complex challenges for a variety of delivery methods.
Adoptamos un enfoque integral para comprender las necesidades específicas de nuestros socios y clientes. Nuestro objetivo es siempre ser un miembro integrado del equipo de proyectos, brindando experiencia para resolver los desafíos complejos de diversos métodos de entrega.
Delivery Methods
Métodos de entrega
Featured Projects
Proyectos destacados
Unmatched performance, undeniable results
RENDIMIENTO INIGUALABE, RESULTADOS INNEGABLES
Time and again, our teams at ESS have proven themselves to be among the best in our industry. On projects ranging from complex interstates to some of the Midwest's largest industrial sites, they've fulfilled our company's promise of high-value infrastructure, on-time delivery, and outstanding customer experience.
De forma reiterada, nuestros equipos de ESS han demostrado que se encuentran entre los mejores de nuestra industria. En proyectos que van desde carreteras interestatales complejas hasta algunos de los sitios industriales más grandes del Medio Oeste, han cumplido la promesa de nuestra empresa de ofrecer infraestructura de alto valor, entrega a tiempo y experiencia del cliente excepcional.
View All Projects
Consulta todos los proyectos